Holiday house with pool Mora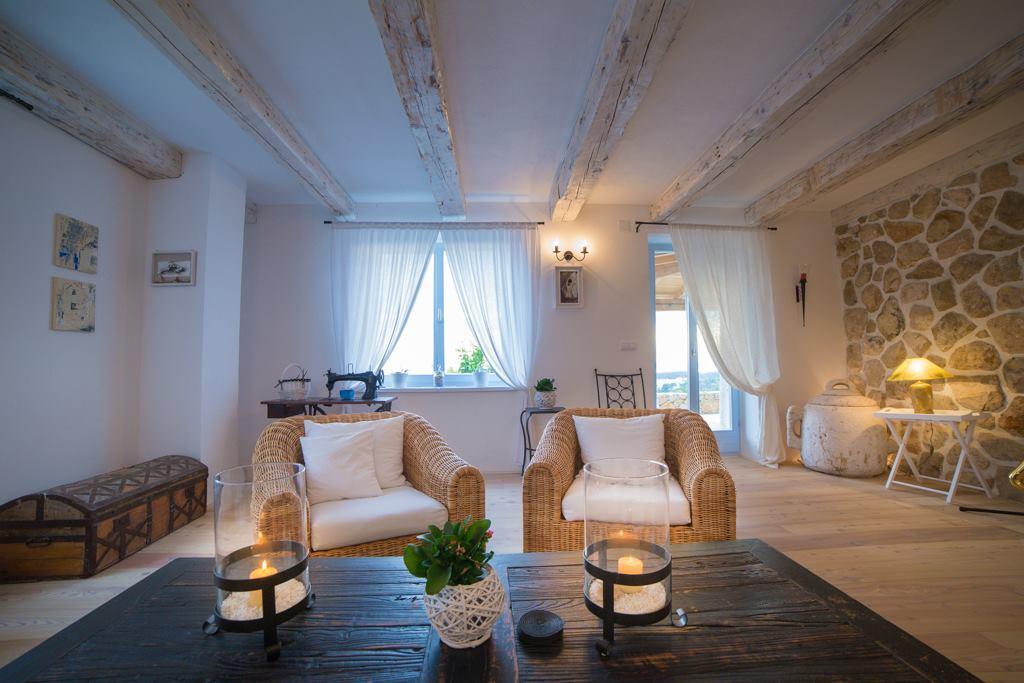 As one of the pearls in our offer, this exclusive resting place represents top of the offer of resting houses in the VIP segment on the Island of Rab. The architecture of the house itself, the ambiance of the garden, the quiet and secluded position and the magnificent view on the old town of Rab and the whole archipelago, make the perfect blend of all the elements and distinguish this facility as one of the most beautiful places for a peaceful and intimate vacation in the authentic surroundings of the Island of Rab.
The house is located in a secluded area in a beautiful natural environment, two km from the center of the City of Rab and a little more than a km to the sea and the beach. It is oriented towards the sea and located at the foot of Mount of Kamenjak, which provides this unique part of the island with unique microclimate conditions.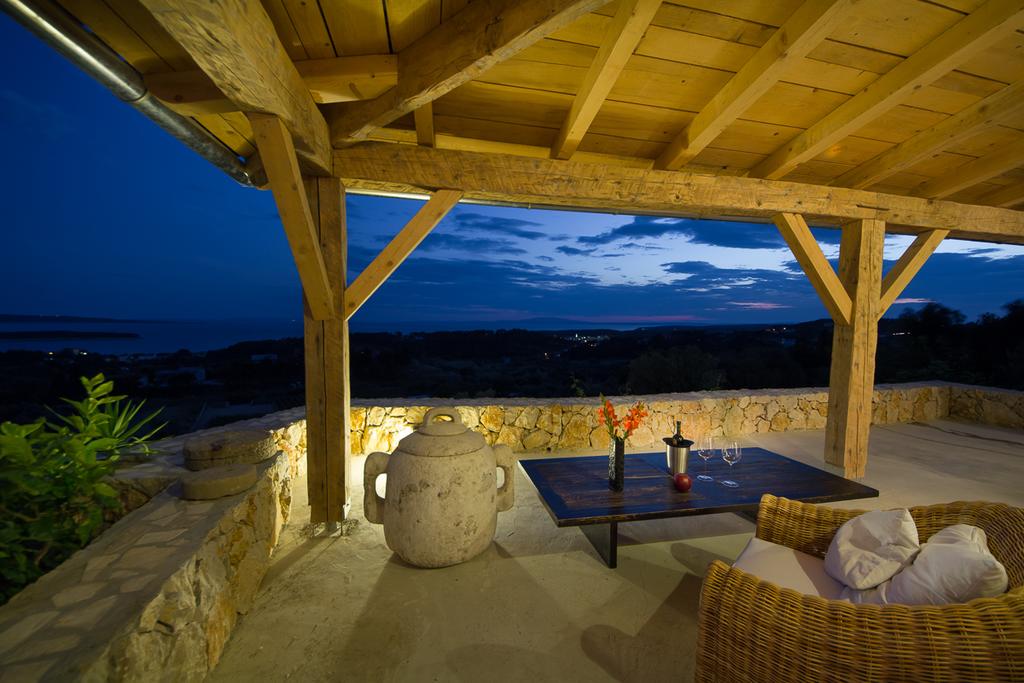 The special value of the facility lies in the fact that it is an old family estate immersed in a typical Mediterranean landscape full of raspberry fragrances. The owner has been adapting the old building and the whole estate thoroughly, following carefully modern architectural, tourism and ecological trends. The picturesque old olive groves have been refurbished, new vineyards have been planted and the offer of indigenous homemade ecological products has been added value that guests can enjoy during and after their stay in this beautiful island atmosphere. The host will offer you a whole range of products ranging from olive, olive oil or bottled wines to ecologically grown vegetables. Next to the house there is a beautiful outdoor swimming pool that surrounds the story of this estate as one of the ideal places for a perfect vacation in the VIP segment.